It is time we looked beyond the borders of our country, stated the founder/co-owner of Romania's largest medical service provider in an interview with Portfolio. Mihai Marcu has named specific countries where the publically listed MedLife could expand to. He has also talked about the main characteristics of the Romanian market, labour shortage and rising wages, as well.
How did the private health care market change in Romania over the last few years? How large did it grow and who are the main players?
Mihai Marcu:
Total annual health care spending in Romania is around eight billion euros, but some estimates put it to EUR 10 billion.
Within this, spending in the private health care sector is around EUR 1.4-1.5 billion. The largest players with market shares of over 10% are MedLife and Regina Maria,
followed by Medicover and Sanador with 7-8% market shares each. The four largest players are followed by those with annual revenues of less than EUR 25 million (cc. HUF 8 billion).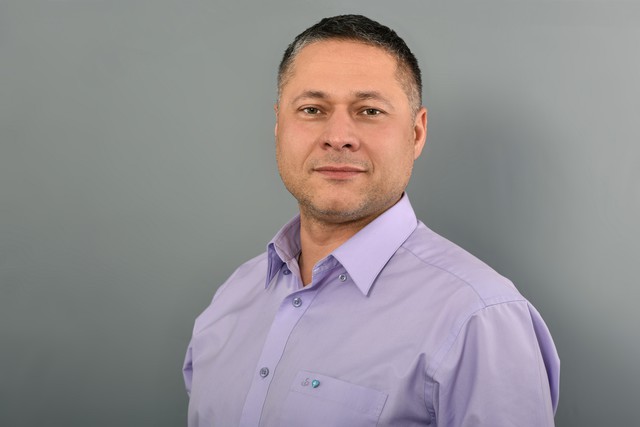 What would you say were the main factors behind such a massive expansion of the private health care market in Romania?
The private health care market has not grown to this size overnight. Expansion has been going on for a long time, for 15 years at least.
Initially, the largest players had annual revenues of around EUR 20 million, which grew twentyfold by now. In the beginning, between 2003 and 2007, until the onset of the crisis, growth was robust, and revenues leaped 30-50% annually. But even today, the growth rate remains in double-digit area, around 10-12% annually.
The strengthening of the private health care market stemmed mainly from the scarce capacity in the public health care system. Over the last few years, the state spent huge sums on its own infrastructure, hospitals but it is still lagging behind. The other key factor was that major capital investors set foot on the Romanian market, and they carried out substantial investment projects on the private health care market, both from own funds and from credit. As a result of that, the sector that has always been struggling with a shortage of funds gained an alternative funding source.
In Hungary, one of the main obstacles to a rapid expansion of private health services is the shortage of skilled labour. How much is this a problem in Romania?
Labour shortage is a headache for the entire Central and Eastern European region, as many doctors and nurses left these countries for better paying jobs in Western Europe. Wages in the private health care sector in Romania, however, rose significantly over the last few years. They actually doubled in a matter of a few years therefore the market started to change. At present, a doctor practicing in a state hospital can earn up to net 2,000 euros on average a month.
Subsequently, the wage rise in the public sector has created a strong wage pressure in the private sector as well. Is that correct?
As far as I can see, there is a kind of wage pressure in the entire Romanian economy. And yes, we also need to take salaries higher, although they have already been larger than in the public sector.
People live increasingly better as the Romanian economy grows and as wages rise. Subsequently, they spend more on health care services, particularly in larger cities and that is what drives the private health care sector forward.
How would you characterise patients choosing private health services? Is it true that they are increasingly well-informed and more health-conscious?
Yes, they are much better informed and, of course, they expect a lot for their money. And they have online access to the results of all of their tests.
Another key aspect is that today's patients are extremely mobile. By today, it is virtually all the same if you're being treated in Vienna or Bucharest. There are no insurmountable distances; hop on a plane and reach several European cities like Frankfurt or London within a few hours for a few tens of euros.
And in parallel with this the society is also being transformed. We are not far from being able to book a doctor like we book an accommodation on the Internet. Digitalisation of the sector is inevitable, technology is becoming increasingly important in every segment.
What did MedLife need in this changing environment to become one of the largest players on this market?
First of all, we were investing huge amounts of money in outpatient care from the very beginning. As a result of that, we now have five million unique ID numbers, this means one in every four Romanians have been a patient of MedLife. We have 14,000 to 16,000 patients a day on our premises.
Our large clinics were the ones that brought us the real breakthrough. By now we have 20 major clinics nationwide, and so MedLife has by far the largest infrastructure on the private health services market.
These institutions offer clinical tests, diagnostics, imaging (MRI, CT) and laboratory services, which means we offer full service.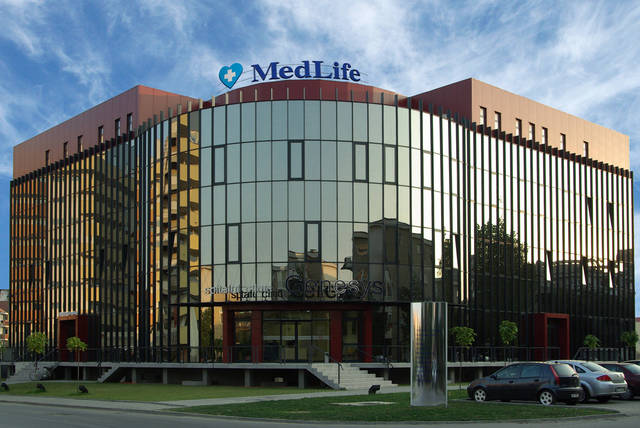 MedLife's clinic in Arad
What growth has MedLife achieved in the last few years and what would you attribute this expansion to?
In the last few years, we did manage to grow more than market average, by over 20%. One of the factors behind this was that we had 18 domestic acquisitions in this period. We mostly took over operations that were typically established by medical professionals in larger cities. This expansion was an integral part of our activities in the last few years.
How sustainable do you think this growth rate is?
There are only a few cities in Romania where we are not present yet,
so it may be time for us to start looking beyond our borders. Growth on the domestic market will not be as robust as before.
Consequently, we have to look elsewhere. We are a listed company and our shareholders expect us to grow and to pay dividend.
MedLife's pediatric clinic in Bucharest
Do you have specific plans as regards your expansion in the region? Is Hungary on your map of potential acquisitions?
The most attractive targets are the markets of our western neighbours. Romania's private health care market has undergone a spectacular development over the last few years, and we can use our experience gained here even if we cross the borders. But the initial steps will certainly be smaller ones. The private health care market of the region is fragmented in this sense. There are no cross-border projects, there is very little communication, doctors do not commute between countries, i.e. between Romania, Hungary, Serbia and Bulgaria. And there would be a lot to learn from each other. I believe, the countries of this region are connected in a lot of ways, culturally and historically, so why couldn't we strengthen co-operation in health care, as well. The health care systems of certain countries also have a lot in common.
Subsequently, Hungary, Serbia, Bulgaria, and Croatia are where we could potentially make acquisitions, but we do not have specific plans just yet.
Digitalisation is a key trend in health care. What steps MedLife has taken in this area?
We bought the largest independent health care information portal, SfatulMedicului.ro, in June this year. It has 2.5 million unique visitors per month. On this website, patients have access to countless pieces of information and services. Based on this platform we would very much like to develop appointment services, remote medical examination, and telemedicine, but under current legislation this is not yet possible.
Mihai Marcu, the founder
Mihai Marcu is Chairman of the Board of Directors at MedLife and also Chief Executive Officer of the company listed on the Bucharest Stock Exchange. The private medical services provider was founded by his family. His brother Nicolae Marcu has been member of the Board since 2016. According to the company's 2017 annual earnings report, Mihai had a 21% shareholding in the company, his brother Nicolae held a 15% stake, while their mother Cristescu Mihaela also owned 15% of the company at the end of 2017.

Mihai Marcu was born in 1970. He graduated from the Mathematics and Computer Sciences Faculty of the Bucharest University in 1995. Before MedLife he had held various senior positions in the Romanian banking sector, including Vice-Presidency of RoBank (before OTP Bank acquired it).