The Liszt Ferenc International Airport in Budapest has been closed down, Budflyer said on its Facebook page.
Update
: at 09:45 the portal said the runway has been reopened and the airport is now accepting and launching flights again.
Single operating runway out of commission - 08:40
The portal said a FedEx aircraft leaked hydraulic fluid on the tarmac during landing, and since it's the only landing strip currently in use, the airport cannot accept or launch flights. Inbound aircraft are awaiting the green-light in the air.
This is how the airspace currently looks like, according to Flightradar24.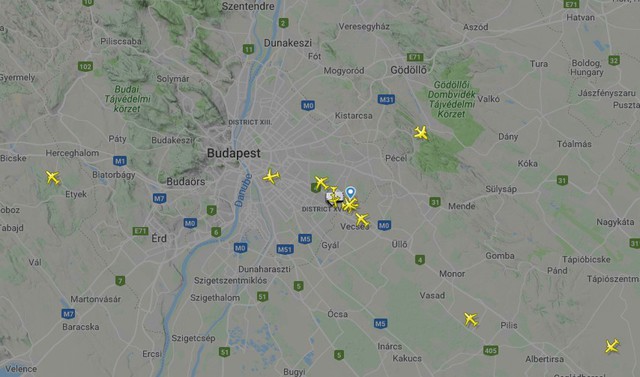 Source: Flightradar24.com
Runway No. 2 was closed earlier for two months due to renovation, as it will be equipped with a more up-to-date and reliable Instrument Landing System (ILS). Due to the over HUF 1 billion modernisation, the airport is expected to operate with a single runway until mid-June, i.e. when the summer peak is reached, there will be two runways again, operator Budapest Airport said earlier.