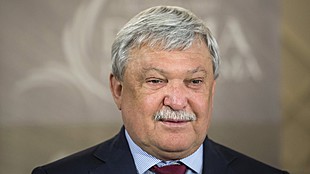 OTP wants to be first in every aspect in Bulgaria.
Integration process to be completed in 2020.
On 144,000 shares.
Ten unpredictable scenarios that would upset Hungary.
After sentiment turned sour in December.
In December 2018.
Citi raises target price for MTel.
And raise salaries for remaining staff.
As of today.
And those they do not like at all.
More than six million Mol shares will be transfered to ESOP.
Buy rating remains.
Financial watchdog gives the go-ahead.
Until the summer of 2027. For 11 billion forints.
100,000 shares on the BSE.