By
István Madár
and
Krisztina Kovács
Due to the debt crisis all eyes are on Europe but we should not forget that the fiscal problems of the United States remain unresolved to this day, Olivier Blanchard told Portfolio.hu in an interview. The chief economist of the International Monetary Fund (IMF) said debt levels are overly high in many European Union member states which creates a lot of risks therefore it cannot be a question that debts need to be reduced. At the same time one has to walk on the narrow middle path, which means an acceptable consolidation pace for the creditors and also keeping an eye on social implications, Blanchard warned. With regard to the future of the Eurozone he said integration either has to go forward or to go back, but it cannot stay where it is. He believes fiscal integration will help but it will not be enough therefore the active use of macro prudential means will be necessary.
| | |
| --- | --- |
| We need to find the middle way | 1/2 next page → |
Portfolio.hu: Ever since the global financial crisis hit in 2007 and 2008, the world economy has raised formidable challenges, not only for practicing economic policymakers but also for economists. For you personally, which is the most interesting problem that has arisen in relation with the crisis?
Olivier Blanchard:
We clearly have had to do a lot of new thinking, and there's still a lot of thinking to be done.
Perhaps our main shortcoming was in our thinking about the financial sector. We had assumed that we could ignore much of the details of the financial sector, that we could ignore the plumbing, if you want to call it this way. We thought of the central bank as choosing one interest rate, typically a short term interest rate, and the effects diffusing to all other interest rates in the economy through arbitrage; we felt we did not need to understand exactly who did what on Wall Street. We underestimated the complexity of the system, and the fact that a financial shock could nearly destroy the economy. This has been made very obvious by the crisis. It is not that there was no research on this issue before, but it was not as central as it is today.
Portfolio.hu: Economists have become split how the European debts crisis should be managed. Krugman, for instance, urges further stimulus, while Rogoff focuses on reducing debt stocks. Do you think it is possible to walk both these paths at the same time?
O.B.:
One has to avoid the two extremes and walk on the narrow middle path.
It is clear that in most countries the level of public debt is very high. One of the reasons such levels are dangerous is that they easily lead to what we call multiple equilibria: A high interest rate leads, if debt is already high, to a high interest rate burden for the state, which increases the probability that the state cannot pay, which in turn justifies the high interest rate. When debt is 20% of GDP, there is no danger that this bad equilibrium happens. When debt gets to 100% or more, the risk is much higher. So there is no question that we have to decrease the debt.
But there is also no question that decreasing the debt, what economists call fiscal consolidation, decreases growth in the short run. So you have to do it not too fast and not too slow. If you do it too slow, the market thinks you're not serious, if you do it too fast, you kill the economy. For each country you have to find the right path of consolidation. At the same time, you have to do everything else you can to increase demand and maintain growth, from monetary accommodation, to bank recapitalization, to structural reforms.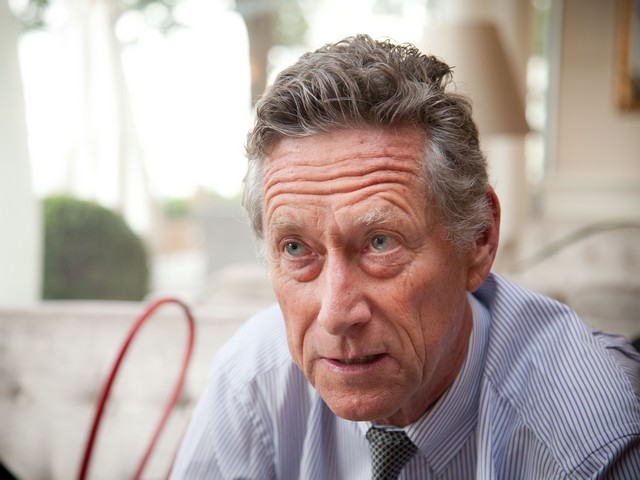 Many countries grapple with competitiveness issues
P.: Nowadays the advanced economies are trying to find out how effective demand stimulation can be. This depends on the size of the output gap, and so, in turn, on the level of potential output. Your previous research also focused on possible damaging effect of extended recession on the potential output. It is possible that the output gap has been closed from above?
O.B.:
Yes, how you see where we are today depends on your view of where potential output is. If you think the crisis has dramatically decreased potential output (at least relative to its pre crisis trend), then the output gap may be small, and there may be a limited role for demand policies. My own view is that, in most advanced countries, the output gap is still large.
It is difficult to see why the crisis would have led to a large increase in the natural rate of unemployment: most estimates suggest that the need to reallocate labour can explain at most a 1 or 2% increase in the natural rate. My previous research on hysteresis leads me to think that long term unemployment and the attending loss of skills and morale is not yet playing a major role.
And, while lower investment since the beginning of the crisis has led to a smaller capital stock, again the effect appears quantitatively small. It is also difficult to see why the crisis would have led to a large decrease in total factor productivity. This being said, I would have expected a large output gap to lead to more downward pressure on inflation than we have seen. I see the fact that inflation is roughly stable is a puzzle. We are doing more research on this issue at the IMF.
P.: How far do you think Eurozone member states have progressed in achieving internal devaluations? The Baltic States - as you have also mentioned before - show surprising success in this respect. At the same time the troubled Eurozone member states seem unable to use this recipe.
O.B.:
There is no question internal devaluations are tougher to achieve than when you can adjust the nominal exchange rate. That's well understood. A number of European countries have a competitiveness problem, which shows up in a large current account deficit.
They have to solve it. And there is no alternative for them than to become more competitive, to decrease the real exchange rate. Is it happening? I think it's starting to happen, but it's happening slowly, and it's going to take a long time.
P.: The current crisis has also highlighted that in crisis management serious challenges are posed not only by economic limitations but also by social and political barriers. How do you think these could be tackled effectively?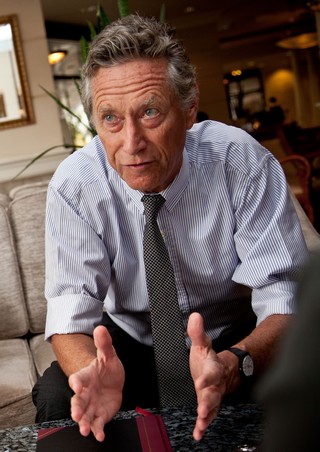 O.B.:
Many countries have a tough adjustment to achieve. In doing so, they indeed have to be careful about their social implications. When adjustment requires a decrease in the real wage (or at least a decrease relative to productivity), it is essential that the decrease be fairly shared. You have to make sure that there is a safety net in place. If the pension system has to be made less generous, which is the case in a number of countries, you have to make sure the lowest pensions are protected.
P.: If the more competitive countries like Germany were to put up with higher inflation, would it help the periphery in internal adjustment?
O.B.:
It is clear that adjustment in the Euro zone requires a decrease in the relative price of periphery countries and an increase in the relative price of core countries. If the ECB wants to maintain two percent inflation for the Euro zone as a whole, this implies, arithmetically, that core countries have to have inflation higher than two percent, periphery countries have to have inflation lower than two percent, until the adjustment has taken place.
A somewhat higher inflation rate in Germany should simply be seen as a necessary and desirable, relative price adjustment (desirable even from the narrow point of view of Germany, as this real appreciation increases the real income of the German people). Given overall demand conditions and the ECB's strong mandate to ensure price stability, this is not the beginning of hyperinflation...