Időpont:
Helyszín:
Moderátorok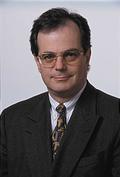 Simor András, elnök-vezérigazgató, Deloitte
Életrajz: Mr. Simor has been the Chairman and Office Managing Partner at Deloitte & Touche Rt., Budapest and the Member of the Board of Directors of Deloitte & Touche Central Europe since 2002. Prior to his present position he spent four years as the chairman of the Budapest Stock Exchange.
His previous experience includes being the Chairman of the Managing Board at CA IB Investmentbank A.G., Vienna, where he merged two investment banks. Between 1989-1997 Mr. Simor served as the CEO at Creditanstalt Securities Ltd., Budapest and built the company from a greenfield venture into an undisputed market leader.
Earlier he worked at the Internation Department of the National Bank of Hungary, Budapest and at the Hungarian International Bank Ltd. in London.
Mr. Simor studied at the Budapest University of Economics and specialized in International Finance.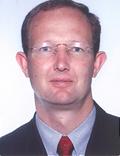 Craig Butcher, CEO, AIG GLobal Investment (CEE) Ltd.
Életrajz: Mr. Butcher is a Director of AIG Global Investment (CEE) Ltd. based in Budapest. He is responsible for sourcing and executing infrastructure direct investments on behalf of the AIG Emerging Europe Infrastructure Fund. Mr. Butcher joined AIG in April 2001. Previously he spent six years at EBRD in London and Budapest, most recently with responsibilities for managing and executing equity investments across the Central European region. His prior experience also includes working as a consultant with Boston Consulting Group. Mr. Butcher holds a B.Sc. with First Class Honours from Canterbury University, New Zealand, and an M.B.A. with Distinction from INSEAD, France.
Craig Butcher, CEO, AIG Global Investment (CEE) Ltd.
Előadók
Deloitte

Henrich Pecina

Beosztás: Senior Partner
Vállalat: Vienna Capital Partners
Előadás: 15:40-16:00 - A regionális tőzsdéken keresztül végrehajtott exitek

Életrajz: Heinrich Pecina is the founder of Vienna Capital Partners (VCP) with two decades of experience as a bank board member responsible for developing investment-banking activities and entering new markets.
Mr. Pecina was responsible for developing Creditanstalt Investment Bank CAIB. In the period from 1990 until 1997, Mr. Pecina held the position of deputy chairman of the managing board responsible for corporate finance, project financing and fund-management. He was responsible for the successful build-up and profitable development of activities in Poland, Hungary, Bulgaria, Romania and Russia.

Mr. Pecina studied business administration at the Vienna University of Economics and Business Administration, where he specialized in bank management, accounting control and trusteeship.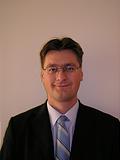 Herczku György, igazgató, K&H Corporate Finance és Stephen Woods, Executive Director, KBC Financial Products, London

Előadás: 11:50 - 12:10 - Alternatív finanszírozási módszerek és instrumentumok

Életrajz: György Herczku is the Head of K&H Corporate Finance, responsible for senior coverage of domestic and cross-border M&A clients. He has solid experience in M&A advisory and private placement transactions. He joined in 2002 and since then he has been involved in all the transactions, e,g, the financial restructuring of NABI Rt., the divestment of Magyar Factor Rt., the leading factoring company in Hungary, the acquisition of a wholesale drug distributor and advising a leading construction company. Priorly, he had worked for MAVA, a leading private equity management company in Hungary and had been involved in the execution of a number of private equity investments. He managed the sale of a telecom company with an extraordinary high return and managed several investments of the funds. During his time at MAVA, he was seconded for 6 months to the private equity division of Dresdner Kleinwort Wasserstein, an investor of a fund managed by MAVA. At DKW, he was involved in DKW's investment in CEE in 2000. He holds a Masters degree from the Budapest University of Economic Sciences."

Joseph Schull

Beosztás: Managing Director
Vállalat: Warburg Pincus
Előadás: 16:00-16:20 - Esettanulmány: részleges exit a Zentiva-ból

Életrajz: Dr. Joseph C. Schull has been with Warburg Pincus since 1998 and is responsible for European Media and Central and Eastern Europe, respectively. He holds a B.A. and M.A. from McGill University, where he studied politics, philosophy and economics. He received a D.Phil from Oxford University, where he was University Lecturer in Soviet and East European Studies from 1990 to 1991. Prior to joining Warburg Pincus, he was Deputy Director for Russia and Eastern Europe at the Ford Foundation. Dr. Schull is a director of Loyalty Management U.K., Air Miles International Trading, RBMH Broadcast Media Holdings and Fibernet Communications

Kormos Miklós

Beosztás: ügyvezető igazgató
Vállalat: JP Morgan, London
Előadás: 11:30 - 11:50 - Alternatív tőkepiaci tranzakciók - Richter részvényre váltható kötvény kibocsátása

Életrajz: Mr. Kormos joined J.P. Morgan in Vienna from Girozentrale Bank in 1993. He was heading the Vienna representative office of the bank until 1998. In 1998 he relocated to London to become member of Global Client Management. Mr. Kormos now has responsibility for the investment banking activities of J.P. Morgan in several countries of Central & Eastern Europe and is President of J.P. Morgan Bank International (LLC), Moscow since 2001. Mr. Kormos has concluded his graduate and post-graduate studies in Budapest, Moscow, Mexico City and Vienna. He holds a Masters in International Economics from the University of Economics in Budapest.

Michael Rostock

Beosztás: Partner
Vállalat: MCI Management, Prága
Előadás: 14:00-14:20 - Kockázati tőketársaságok tőzsdei szereplése

Életrajz: Michael is a partner of MCI Czech [since 2004] and Venture Investors [since 1998]. In last five years Michael completed a number of cross-border M&A projects and advised on several private equity investments. Before founding Venture Investors in 1999, he worked as a legal counsel for WoodCommerz. Prior to that he participated on the first issue of eurobonds in the CEE region (the issuer was the Czech power company ČEZ). He also worked for PPF (First Privatisation Fund), where he took part in the preparation of of several privatisation projects in Russia and Bulgaria. He is also member of the supervisory board of iMall, large online retailer and member of the advisory board of Tuesday Business Network. Michael studied Law at Charles University in Prague and went on to pursue graduate studies at St Anthony's College, Oxford (Soros scholar) and Hughe's Hall, Cambridge (FCO - Chevening Scholar), where he obtained his masters degre in law (focus on corporate finance law). He specialised in securities and stock exchange law and regulation of financial markets. Michal speaks Czech, English, Russian and Polish. He founded and presided the Central European Society at Cambridge University.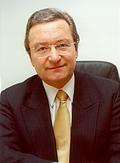 Michel-Marc Delcommune

Beosztás: CSO
Vállalat: MOL Rt
Előadás: 9:30 - 9:50 - MOL esettanulmány - a Slovnaft akvizíció

Életrajz: Group Chief Strategy Officer of MOL Hungarian Oil and Gas Plc. member of the Board of Directors of MOL and also a member of the Board of Directors of TVK Tisza Chemical Plant.Mr Delcommune was awarded a degree in chemical engineering by the University of Ličge, Belgium, and holds a Master of Business Administration degree from Cornell University, Ithaca, New York. Mr Delcommune joined the PetroFina S.A. in 1972 and was elected to the Board of directors of PetroFina S.A. in 1992. From 1990 he was primarily responsible for Corporate Finance and Insurance as senior vice-president and Chief Financial Officer. From 1999 he served in addition as Human Resources Director and handled the successful merger between Fina and Total.From October 1999 until September 2004 he served as Chief Financial Officer of MOL.He is past Chairman of the Conference Board Europe Council of Financial Executives. In March 2002, he was awarded the CFO-Europe Magazine 2001 Best Practices Award in the category of Internal Efficiency Gains.He is fluent in French, English, Dutch and Portuguese and has a good command of Hungarian.
Mladen Kasagic

Beosztás: Partner (Vienna)
Vállalat: Neumann International
Előadás: 14:20-14:40 - HR trendek a közép-kelet európai CF/PE piacon

Életrajz: Began his career in 1985 with Megamode in Nova Gradiska (production and distribution of textile accessories) as a sales representative, subsequently head of sales and imports. 1990-1995 Management Assistant at Polimex, Vienna (export and import of consumer goods). 1995-1996 CEE Business Development Manager at American Universal Group, Zurich. Since 1997 with Neumann International in Vienna, first as a consultant, 1999-2001 as principal for South-East Europe (acquisition and co-ordination of projects in South-East Europe, establishment of local subsidiaries); since 2001 Managing Director for East and South-East Europe, responsible for all activities in the region, also manages the subsidiaries in South-Eastern Europe and Russia; since 2003 Partner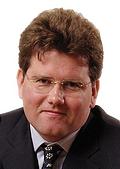 Seres Béla

Beosztás: Partner
Vállalat: Deloitte
Előadás: 9:10 - 9:30 - M&A trendek a régióban

Életrajz: Mr. Seres is the Partner in Charge of Deloitte Financial Advisory Services in Budapest since he joined the firm in 2000. He is responsible for the development and management of corporate finance and M&A advisory services in Hungary and in the Southern countries of Central and Eastern Europe. Prior to joining Deloitte Mr. Seres served as head of ABN AMRO Corporate Finance in Hungary, prior to which he worked for the State Property Agency of Hungary on various privatisation projects. Mr. Seres has over 12 years of M&A advisory experience in Hungary and in the Central European region and played a key role in several landmark transactions, such as the acquisition of Konzumbank by MKB, the sale of publishing company HVG, the divestment of MOL's gas retail assets, the sale of Jásztel by KPN and Swisscom, the acquisition of the VICO publishing group by VNU, the refinancing of telecom group HTCC, the sale of the regional newspaper distribution companies by Magyar Posta, and many others. Most recently he advised MOL, Matáv, E.ON Ruhrgas, TVK, Erste Bank, and a number of other Hungarian and multinational clients on acquisitions and disposals of various enterprises.
Simor András

Beosztás: elnök-vezérigazgató
Vállalat: Deloitte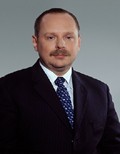 Spéder Zoltán

Beosztás: alelnök vezérigazgató-helyettes
Vállalat: OTP Bank Rt.
Előadás: 9:50 - 10:10 - OTP esettanulmány - A regionális szereplővé válás kihívásai

Életrajz: Zoltán Spéder has been the Deputy Chef Executive Officer at OTP Bank Ltd. (National Saving and Commercial Bank Ltd.) since 1996. His responsibilities include heading the Strategic and Financial Division; heading the organizational units (strategic and yearly planning, long term and yearly business policy, controlling and reporting, accounting and finance, market and country and partner risk management, back office functions, investor relations); heading the Asset Liability Committee, the Workout Committee, Member Information Technology Management Committee, and the DSK Bank Restructuring Project. Mr. Spéder started his carrier at OTP Bank Ltd. as the Chief Researcher at Financial Research Ltd. (1987-1995). He has been the Deputy Chairman of the Board of OTP Bank Ltd. since 1995, and Chairman of Board at OTP Investment Management Ltd., at OTP Mandatory Private Pension Fund, at OTP Voluntary Pension Fund, at Hungarian International Finance Ltd.(London, UK), and Deputy Chairman of the Supervisory Board at DSK Bank Ltd (Sofia, Bulgaria). Mr. Spéder speaks fluent English.

Tánczos Péter

Beosztás: Partner
Vállalat: Euroventures
Előadás: 14:40-15:00 - Nyugdíjalapok szerepe a kockázati tőkebevonásban

Életrajz: Tánczos Péter az Euroventures Capital Kft egyik tulajdonosa és ügyvezetője.Tizenegy éve dolgozik a magyar kockázati tőke iparágban. Kezdetben az Antra Kft munkatársaként az Euroventures Hungary BV alap portfóliójának kialakításában, kezelésében és értékesítésében működött közre egészen az alap sikeres végelszámolásáig 2000-ben. Ezt követően az ABN AMRO Capital (Hungary) Kft igazgatójaként vett részt a bank 40 millió eurós befektetési programjának irányításában. 2001-től az Euroventures Capital Kft ügyvezetőjeként vesz részt a 15 millió euró alaptőkéjű Euroventures Danube BV és az 2004-es indulásakor 31 millió euró alaptőkéjű Euroventures Hungary III kockázati tőke és private equity alapok befektetési bizottságában az alapok tanácsadójaként.
A tizenegy év során Tánczos Péter fontos szerepet játszott a Euronet, a HGCC, a Hilltop, a Svábtej, a Philos, az Enigma, a Lasram és az AP Aqua befektetések megvalósításban. Jelenleg az Intercom Rt és az AP-Aqua Rt igazgatóságának és a Lasram Rt felügyelő bizottságának tagja.
Tánczos Péter közgazda diplomát a Budapesti Közgazdaságtudományi Egyetemen, jogi szakközgazda diplomát az ELTE-n, MBA fokozatot pedig az INSEAD-on szerzett, Franciaországban.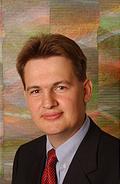 Tóth Zoltán

Beosztás: ügyvezető igazgató
Vállalat: Advent International
Előadás: 12:10-12:30 - Esettanulmány: a BTC privatizáció

Életrajz: Zoltan Toth heads up Advent's Budapest office. Zoltan has 13 years of international experience in corporate finance and consultancy. Before joining Advent, he was a managing director of Advent's Hungarian affiliate, where he managed one of the first private equity funds in Hungary. Prior to that, he spent three years with the Boston Consulting Group in Chicago and Budapest. In the early 90-s Zoltan started his career as an M&A consultant.

Zoltan has led or co-led Advent's investments in Danubius Radio, Zone Vision plc and Globopolis Inc. and managed the exit from Elender Rt. He also participated in the privatization of BTC the Bulgarian Telecommunications company.
Currently he is on the boards of Danubius Radio and Zone Vision plc and is the chairman of the supervisory board of BTC.
Zoltan has a BA from the Budapest University of Economics and an MBA from Harvard Business School.
visszaigazolás alatt
Nyomtatható verzió

Állandó szponzorok