Lego to let go 1,400 employees as revenues drop
Toymaker Lego announced plans to lay off 8% of its workforce due to falling revenues. It is unclear at this point whether the company will cut staff in its Nyíregyháza, Hungary unit or not.
Massive layoff at Lego
After a record year in 2016, revenues of the maker of colourful plastic bricks are on the descent therefore Lego's management decided on a massive downsizing. The group's revenues dropped 5% to 14.9 billion Danish crowns in the first half of 2017,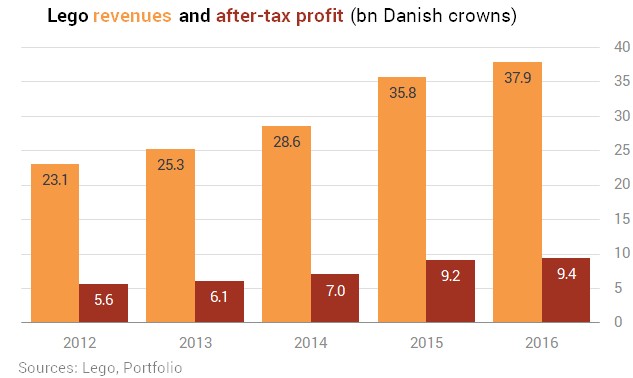 as a result of which the company plans to lay off 1,400 employees, which corresponds to nearly 7.7% of the current 18,200-strong workforce.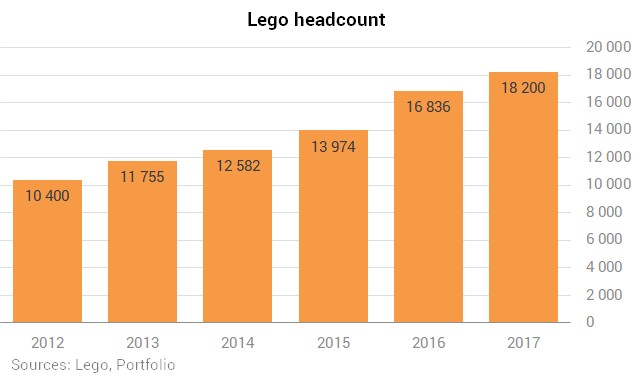 "We are disappointed by the decline in revenue in our established markets, and we have taken steps to address this," Chairman Jorgen Vig Knudstorp said.
"We are very sorry to make changes which may interfere with the lives of many of our colleagues. [...] Unfortunately, it is essential for us to make these tough decisions," he added in a statement. https://www.lego.com/en-us/aboutus/news-room/2017/ september/interim-results/
Lego last month removed CEO Bali Padda after just eight months, replacing the Briton with Danish industrialist Niels B. Christiansen.
2016 was the peak
Lego Group set a new record last year by boosting its revenues 6% to 37.9 bn Danish crowns from 35.8 mn. Its operating profit edged up 2% to DKK 12.4 bn and its after-tax profit rose to DKK 9.4 bn.
Lego Group has been present in the Hungarian market since 1992 and it set up its local plant in 2008 in Nyíregyháza where revenues rose to nearly HUF 33 billion last year from HUF 29.7 bn in 2015, and after-tax profit went up to HUF 788.6 mn from HUF 694.4 mn. The plant's operation includes every phase of production, from raw materials to the final products. The majority of Lego Duplo products are produced at this unit, and since the opening of the new factory finished Lego boxes also come out of the plant. The parent company did not say which operations will be affected by the staff cut, only that the majority of the 1,400 positions will be cut before the end of the year.
Hungarian plant is also affected
The decision by the parent company will affect 70 employees at the Nyíregyháza operation, the company's senior HR director told state newswire MTI. He also noted that as the layoff process is still in its initial phase, no more details will be disclosed at this point.
"As regards the Hungarian plant, we remain committed to manufacturing Lego products here. Last year, we started the expansion of the Nyíregyháza plant, we will continue that expansion project, complete the previously approved phases, and we will keep setting the number of employees with a view to be able to meet demand for Lego products," added Csaba Tóth.
The Hungarian subsidiary of the Danish toymaker increased its net revenue by 11% year on year and its profit by 13% in 2016.
Front page photo by Shutterstock