Hungary forint appreciates versus euro in the early afternoon
Hungary's forint has hardly moved against the forint in the first half of the day, while it appreciated some in the early afternoon.
HUF at 324 vs. euro - 14:08
By early afternoon on Friday, the forint firmed to 324 versus the euro, which marks an 0.2% appreciation compared to Thursday's closing level. There is no important news behind the recent strengthening, the HUF most likely gained on a general improvement in sentiment.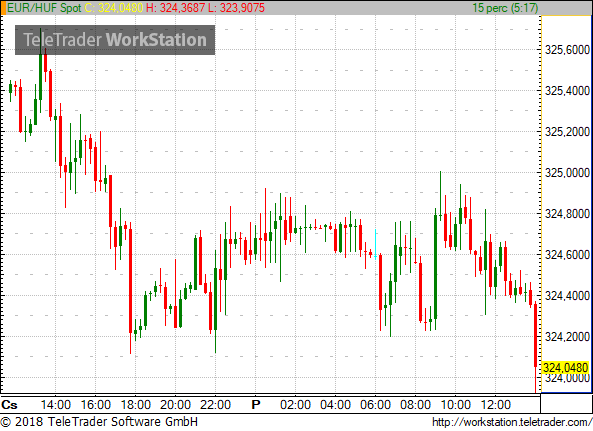 Forint cannot find solace, it starts the day around 325 to euro - 08:25
The forint is currently quoted around 324.50 to the euro, while it was well over 325 on Thursday. The Hungarian currency has been shifting towards weaker levels over the last few days. At the start of the week it was as strong as 322.50 and it turned around from there. USD/HUF is currently at 278.45 and the forint is at 366.57 versus the British pound.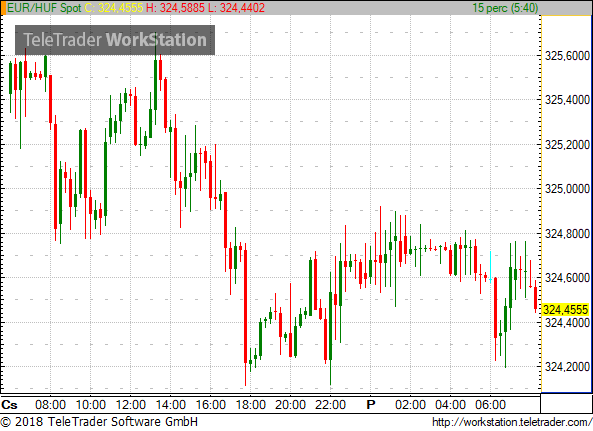 As regards the forint's regional peers, Poland's zloty firmed 0.15% so far, while the Czech koruna was flat. Turkey's lira, which has been under pressure over the last few days, gained 0.35% versus the USD today. Over the past week, the TRY shed 5.8%, so today's firming is not much of a correction.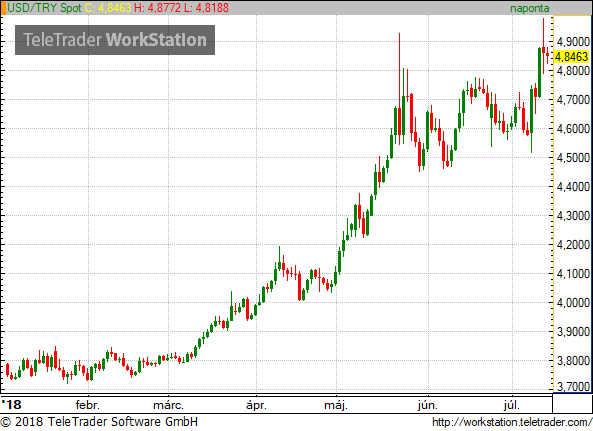 The USD appreciated against the euro and the 1.1654 cross marks a 0.15% USD firming compared to late Thursday's level. Meanwhile, Japan's yen is steady and the GBP eased 0.3% against the dollar.