Hungary cenbank holds policy meeting, forint hardly reacts
Investors will be watching Hungary's central bank (MNB) closely today. The million dollar question for the monthly policy meeting is whether or not the rate-setters will react to the persistently weak forint. The HUF starts the day north of 326 versus the euro, while the dollar is gaining strength.
In line decision by the central bank, forint hardly moves - 14:02
The forint was quoted at 326.6 to the euro after the rate decision, which still marks an 0.1% weakening compared to the closing level on Monday.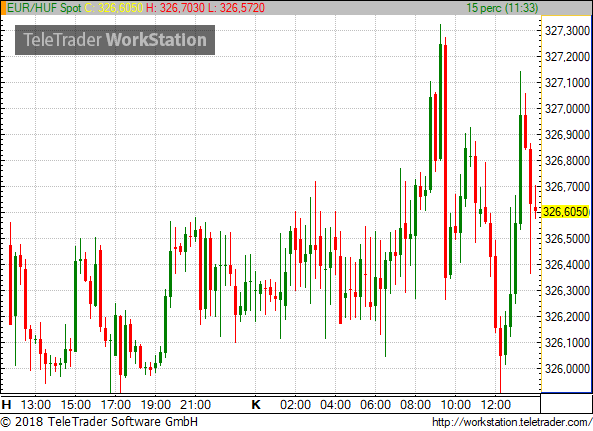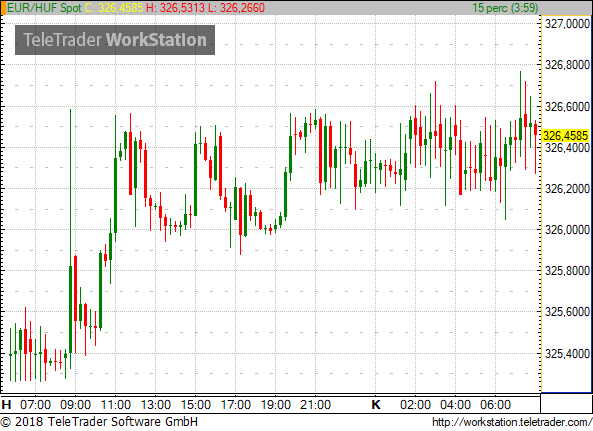 As regards the forint's regional peers, Poland's zloty and the Czech koruna both eased by 0.1% versus the euro, while Turkey's lira shed 0.3% against the USD and South Africa's rand weakened by 0.4%.
The USD firmed 0.2% to the euro to 1.167. Investors this week are focusing on the European Central Bank (ECB) policy meeting on Thursday where the bank may fine tune its June rhetoric regarding the phasing out of its asset purchase programme. Japan's yen has hardly moved against the USD, while the GBP eased 0.1%.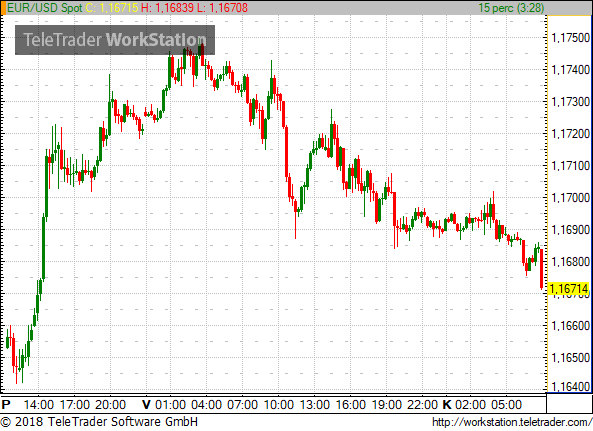 Besides the Hungarian rate meeting we should also watch the preliminary purchasing manager indices in Europe today, and business cycle indicators are to be released in the U.S. in the second half of the day.