Hungary Mol plans squeeze-out at Slovakian subsidiary
Hungarian oil and gas group Mol is planning to squeeze out the small shareholders of Slovnaft, and become the sole owner of its Slovakian subsidiary. Mol is to lower administrative burdens by this move, Hungarian business daily Világgazdaság reported on Monday.
Chemicals producer TVK had been the subject of a similar story. A new European Union regulation created a squeeze-out opportunity for Mol in respect of Slovakia's Slovnaft.
In the first round, Mol made a voluntary public offer to Slovnaft shareholders for all outstanding shares not yet held by the group on 10 May, but its 98.56% stake rose only to 98.72%. The low willingness to sell was probably Mol's EUR 84 per share offer, as Slofnaft's share price was close to EUR 100 in May. Mol's offer was above the legal minimum, i.e. the average share price of the previous 12 months.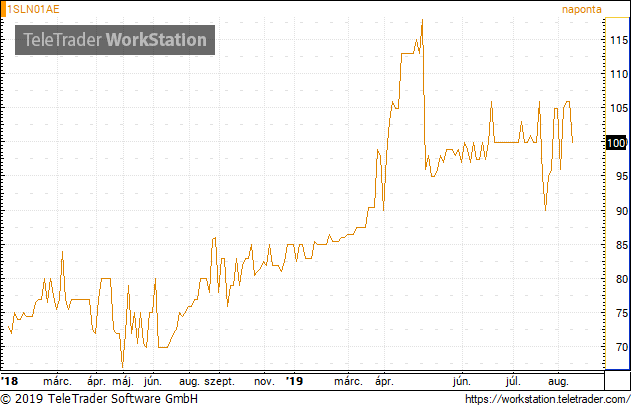 Being listed on the Slovakian stock exchange puts an unnecessary burden on the oil group that is now trying to rid of it this way. As Mol controls over 95% of Slovnaft, it is entitled to start a squeeze-out procedure. However,
the move is pending approval by the Slovakian National Bank.
Mol's share price has just rebound from a resistance at HUF 2,940, and chances are that it will fall further. The next stop is likely to be at HUF 2,830.