Hungary meets 2020 energy target despite falling share of renewables
The European Union covered roughly 17% of its final energy consumption from renewable sources in 2016, according to the latest Eurostat publication. Hungary is one of 11 member states that have already met their 2020 targets, even though the share of renewables has been decreasing since 2013.
Increasing the share of renewables in the energy mix is one of the cornerstones of the EU's Europe 2020 strategy, with 20% targeted by 2020 and at least 27% by 2030. It has already doubled the figure from just 8.5% in 2004.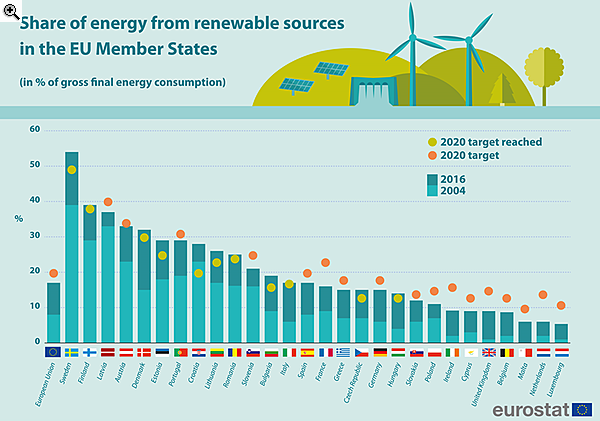 Source: Eurostat
Individual member states have set wildly varying targets in their respective national action plans, so while Latvia has yet to meet its own 40% target despite renewables reaching a 37.2% share in its energy mix, Hungary met its rather unambitious 13% target years ago in 2013. The only member states with lower targets are Luxembourg (11%) and Malta (10%), while Belgium, the Czech Republic and Cyprus set 13%.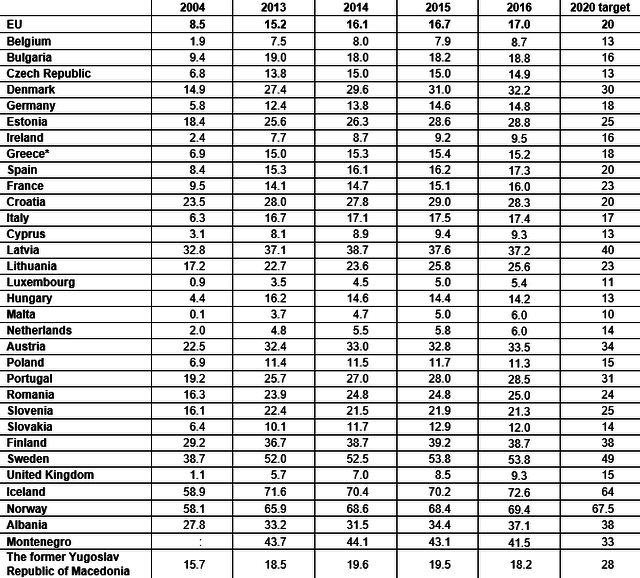 Source: Eurostat
The Eurostat data do not detail what types of renewable energy each country used, but we know that Hungary covers 80 to 90% of its renewable quota by biomass-based energy production, which has come under fire as not being actually "clean".